DIY E-BOOK COVERS:
Do you have a desire to design your own an e-book cover? We encourage you to give it a try, you CAN do it. Here are some tips and things to consider when designing your very own e-Book cover!
Okay, before I take you through e-book cover design it goes without saying that you need a great book title to really draw the attention of your audience. Need help with picking a great title, here are five things that will help you pick a great title:
You Can Use Common Phrases:

Sayings: For Whom the Bell Tolls
Famous Quotes: Liberty or Death
You Can Use One Word Titles: Twilight, IT, Freakonomics
You Can Use Part of Your Book (Fiction Works)

Character names
Settings
Season
You Can Use Clues from Blog and News Headlines Titles
You Can Use Google and Amazon to Search Words to find out how many people are actually interested in the topic
Tip: There are sites that even offer Title Generators. One I have heard of is Title Maker. Note: I do not have any affiliation to the company nor can I attest to any of the services they provide. I simply thought their title maker was interesting and worth sharing.
Alright, so if you didn't have a book title, hopefully you narrowed down some choices so you can focus on the e-Book cover design now.
Step 1: Find Book Cover Ideas
It is important to look at other books in your genre. What are others putting out there? What is capturing the attention of your audience?
A great place to look is on Amazon! There you can find top 100 lists for books in your genre. You can also just search around to see what is visually appealing. You can learn a lot about what looks good and what doesn't look so good simply scrolling through the countless books posted on the site.
Step 2: Find Images for Your Cover
 First, a word of caution. There are many pictures posted on Google and other sites that are not free. If you take an image or graphic from a site without seeking permission, it is legal and can come with hefty consequences.
A better option is to search for images on sites that allow free use, both personal and commercial usage which will eliminate any potential issues as you design your cover. Two of my favorite sites are Pixabay.com and Unsplash.com.
Step 3: Don't forget about Typography
Typography, also referred to as the use of lettering, in this case, on the cover, is something almost all non-professional cover designers struggle with. Some things to consider with lettering for your e-Book:
Remember when you reviewed other book covers at the beginning in Step 1, well, how was the text handed on the popular covers in your genre?
Don't use fonts that have a meme of their own, examples include Papyrus or Comic Sans
You can use some variety in the fonts you select, but don't go too crazy. Stick with one or two fonts only
Keep your name relatively small so your Title can stand out. Unless, of course, you are already really famous.
Keep it simple. In the case of book cover design more is not always better
Step 4: Choose Your Design Tool
Do you already know how to use various Design tools like Adobe Photoshop or InDesign, or do you plan to use templates such as Amazon's Cover Creator? There are several types of templates out there. Check out the resources below:
DIY Book Covers offers many free templates and tutorials that you can check out.
Canva is a free tool you can use to design book covers.
Adobe Spark offers free book cover templates too.
Word – Derek Murray from DIY Book Covers even shows you how to make a book cover in Word.
Step 5: E-Book Cover Dimensions
Now that you have found your image, lettering and tool, it is time to get to work designing which starts with knowing the cover dimensions for your book. The most common size for e-books is 1600 x 2400. You can find specifics by going to each site you plan to publish on. Here are links to the most popular sites:
Again, just go to each site you plan to publish on and look at the dimensions to be sure you meet them.
Finally, I would be remiss if I didn't tell you how to save your cover. This is not really a step but is important. For most e-Book cover saving it as a jpg is fine; however, if you are using a print on demand service be sure to check with them to find out their requirements. Some PODs may want PDFs, PNGs, or other formats. Again, check their requirements.
Conclusion:
Designing an e-Book can be done, but it does take some effort to get it just right. Are you ready to jump in and create your e-book?
If after reading the DIY guidance you decide you would prefer to move forward with a professional designer, then please contact us. Made to Be Unique is available to take on your book cover project. You can focus on the writing and you can trust us to take your book cover concept from inception to completion.
"… we couldn't be happier with the way it showcases our ministry.  Crystal was fantastic; she took our old website and turned it into a modern, colorful, user-friendly online platform that's already experienced 100% growth in site visits and average session duration."
"Crystal approached the SchoolhouseTeachers.com site redesign with boundless energy and an unlimited list of creative ideas. I was impressed by the scope of her vision and the passion with which she approached the project."
"Apart from an obvious flair for design, Crystal is meticulous in responding to emails, quick to ask for clarification and unafraid to make suggestions. Both my husband and I hold Crystal in high regard and have no hesitation in recommending her for all your web design work."
"Going with Crystal was one of the best business decisions I have made thus far! She is a gifted graphic artist with an amazing talent for web design. Best of all, she is a teacher who wants her clients to succeed. I trust Crystal and give her the highest recommendation…"
"Your new template has tremendously boosted my sales. When I used to sell 15-19 items per day- now sales are more like 35- that rocks thanks to your talent. Best of all – less questions, better sell through rate, so I have family time again."
"Crystal loves to over-deliver. The value she provides is manifold the price she charges. She designed and set up our eBay store, she designed the company logo, the auction template, our business card, and the Facebook fanpage cover.  She has my highest recommendation."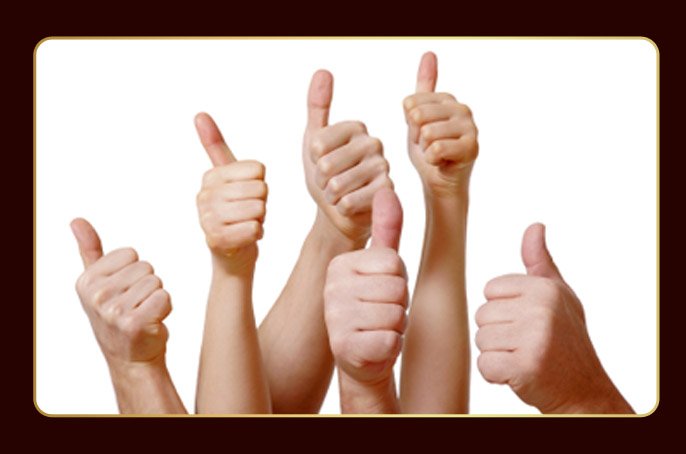 Let us know how we can help!
Are you looking for a new website design, help with search engine optimization, marketing, graphic design or ongoing website management and support?
We love helping businesses grow and watching their products sell more!  Don't let your assets be hidden or under-valued.  Let Made To Be Unique help you take your business to the next level!